Jag har verkligen lekt loss med mina underbara Gilding Flakes (Metallic Flakes) som jag fick i julklapp. Så många möjligheter det finns och jag har bara börjat att utforska dem.
På min FacebookLive i förra veckan så testade vi både att stämpla med Gilding Glue, att använda dubbelhäftande tejp samt att bara hälla ut lite lim. Det är viktigt att låta limmet torka så att det blir transparent innan du sätter på guldet, annars kan det bli lite smuligt.
I min art journal använde jag också den ljuvliga Simple Vintage Weathered Garden kollektionen från Simple Stories. Efter LIVEn tog jag ett litet pappersrör och stämplade på ytterligare guld.
Om du missade min FacebookLIVE eller vill se den igen så hittar du den —> HÄR <—
Jag har också skapat tre ATC-kort med den underbart härliga Heart Eyes collection av Simple Stories. <3 <3 <3 Så läckra färger och så härliga mönster. Lite guld blev det så klart även på dem.
Har du skapat något med den Gilding /Metallic Flakes?  Tagga oss med #ciliinpapers och #cilipysslatillsammans så att vi kan inspirera varandra <3 <3 <3
**************
I have made an Art Journal spread with some Gliding metallic flakes. I recorded the process in a Facebook live. You can still see it  —> HERE <—
I also made some ATC using the Heart Eyes collection by Simple Stories.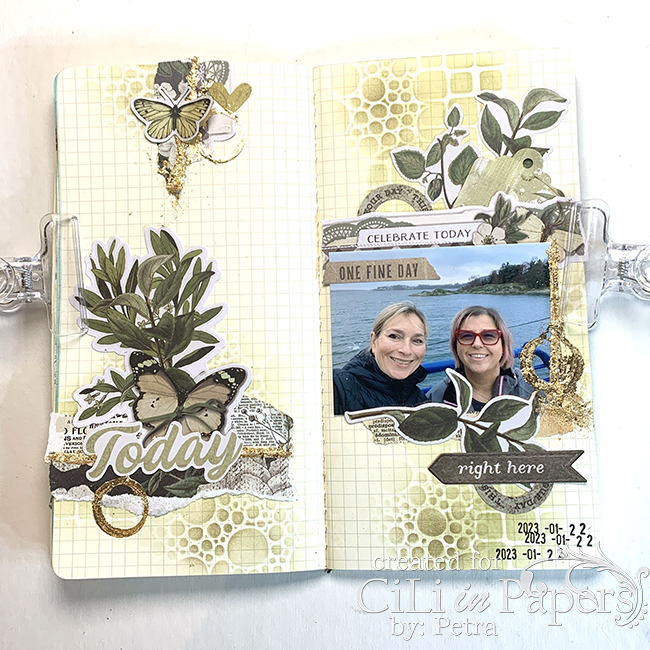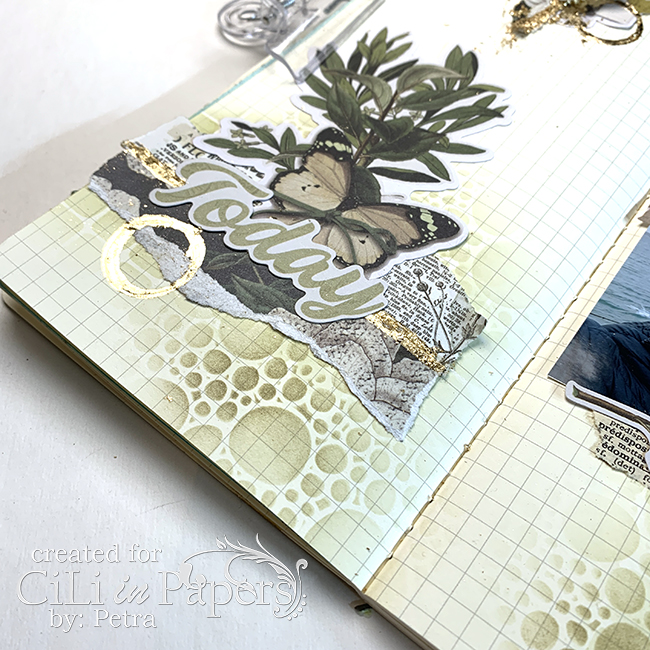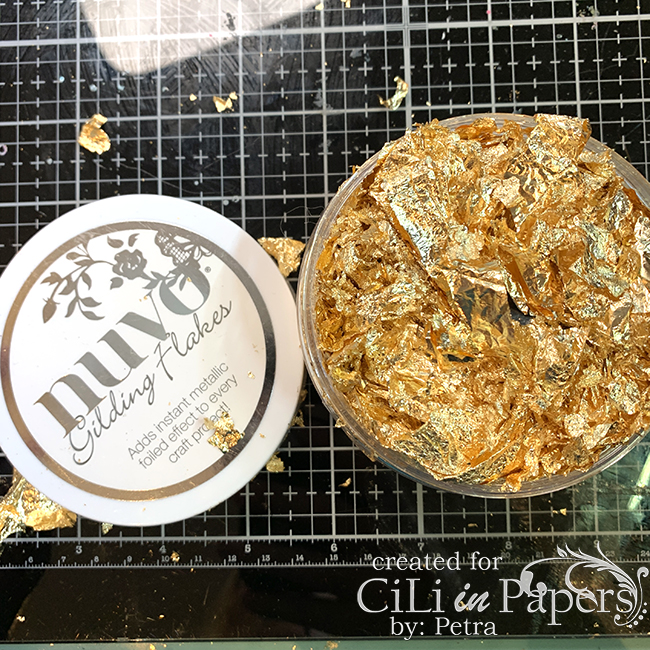 Material:
Dylusions Dyalog Insert Books.
Tim Holtz Layered Stencil 4.125X8.5 – Bubble.
Tim Holtz Layered Stencil 4.125X8.5 – Tiles.
Tonic Studios Nuvo Gilding Flakes – Radiant Gold.
Prima Art Extravagance Gliding Glue 80ml.
Tim Holtz Distress Ink Pad – Frayed Burlap.
Tim Holtz Distress Ink Pad – Forest Moss.
Dina Wakley MEdia Soft Gel Medium 29ml Tube.
Simple Stories Heart Eyes.
Simple Stories Simple Vintage Weathered Garden.
Tonic Studios Nuvo Crystal Glaze 50ml 947N.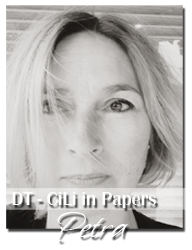 #scrapbooking #CiLiinPAPERS #MittKreativaKaos #PaperCraft #creative #inspiring #crafting #Ranger_ink  #Cilipysslatillsamans #TimHoltz  #ArtJournal #ArtJournaling #TravelJournal #Dylusions #Dyalog #Dyary #distressInk #Nuvo #SSHeartEyes #SimpleStories #ATC #SimpleVintageWeatheredGarden