Idag är det alla-hjärtans-dag <3 <3 <3  och det får vi ju fira !
Jag firar genom att ge mina kära familjemedlemmar varsin liten överraskning, en liten hemmagjord presentask med några chokladbitar och en hälsning. Jag gjorde tre av dem vid min FaceBookLive och sen gjorde jag en till. När sonens flickvän sen skulle sova över fick jag snabbt göra ytterligare en. Tur att de är enkla att göra. Och tur att jag inte hunnit äta upp all choklad *LOL*.
Jag har använt Heart Eyes-kollektionen från Simple Stories. Ljuvliga, starka färger med snygga busiga mönster. I Like!
Jag hann också med en tag på min Live och den gjorde jag av ett papper från Vicki Boutins lilla block med mixed media-bakgrunder som jag hittade när jag var på shoppingtur hos CiLi in Papers.
Om du missade min FacebookLIVE eller vill se den igen så hittar du den —> HÄR <—. Shoppingrundan hos CiLi in papers hittar du —> HÄR <—
Har du skapat något till alla hjärtans dag? Kanske med Heart Eyes-kollektionen?  Tagga oss med #ciliinpapers och #cilipysslatillsammans så att vi kan inspirera varandra <3 <3 <3
**************
I have made some mini Valentines gift boxes and a Tag.  I recorded the process in a Facebook live. You can still see it  —> HERE <—
*jag har sett någon på nätet göra sådana här askar men minns tyvärr inte vem – hör av dig för cred*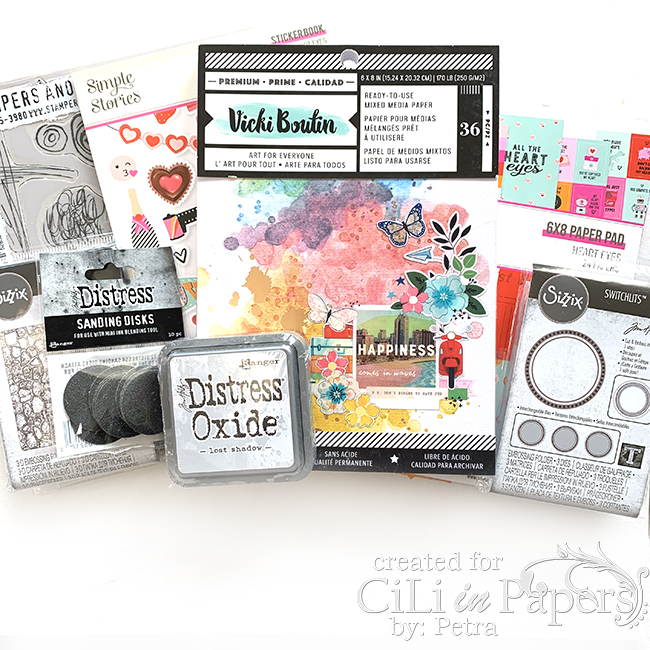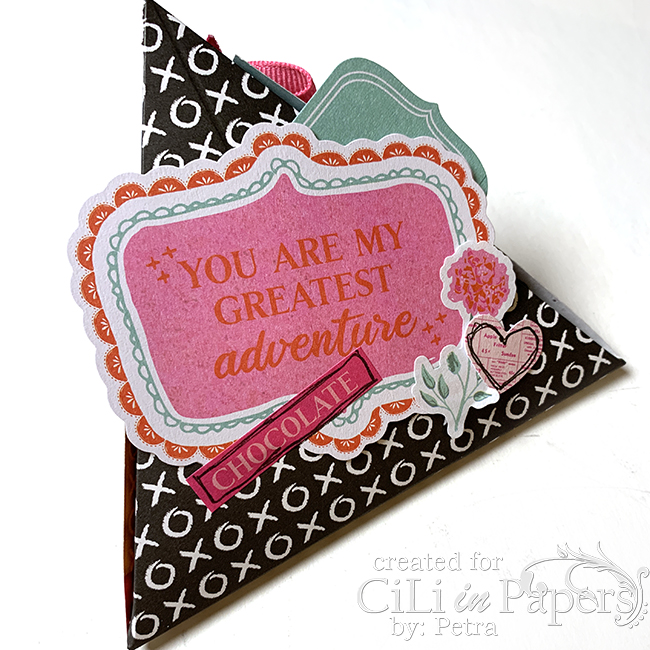 Material:
Tim Holtz Cling Stamps 7X8.5 – Mini Media Marks CMS364.
Vicki Boutin Mixed Media Backgrounds Paper 6X8 36/Pkg – Lets Wander.
Tonic Studios Nuvo Gilding Flakes – Radiant Gold.
Prima Art Extravagance Gliding Glue 80ml.
Simple Stories Heart Eyes.
Dina Wakley MEdia Chipboard Shapes – The Women.
Tim Holtz Distress Oxide Ink Pad – Lost Shadow.
Tim Holtz Distress Oxide Ink Pad – Black Soot.
Tim Holtz Idea-Ology Tiny Attacher.
Crafters Companion Luxury Cardstock Pack A4 30/Pkg – Gold.
Tim Holtz Sizzix Switchlits Embossing Folder – Seal.
Tonic Studios Nuvo Deluxe Adhesive 120ml 201N.
Tonic Studios Nuvo Deluxe Adhesive Precision Tips 207N.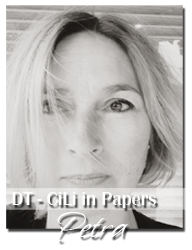 #scrapbooking #CiLiinPAPERS #MittKreativaKaos #PaperCraft #creative #inspiring #crafting #Ranger_ink  #Cilipysslatillsamans #TimHoltz  #Tag #Gifts "Valentin #ValenitinsDay #distressOxideInk #Nuvo #SSHeartEyes #SimpleStories #Box #AllaHjartansDag #FacebookLive #LiveTutorial #Videotutorial #Processvideo #DinaWakleyMedia #VickiBoutin