Hej finaste vänner!
Då var det dags för mig att dela med mig lite av mina ide'er.
Det blev en layout och idag föll valet på Let's Go kollektionen av Simple Stories.
Jag tycker den passar bra till mitt foto på vårt barnbarn Jonah både i färger och i min tanke för den här sidan. Det jag känner är att jag är så otroligt glad och tacksam att få vara med på hans resa i livet. Ett helt liv med oupptäckta äventyr och erfarenheter ligger framför. Nya minnen som ska bildas.  En helt fantastisk resa!
Det hela avslutades med några lätta stänk av Gloss Spray, Marine av Dina Wakely.
*************************************************************
Hi dear friends!
Anna here today with some new ideas. I've made a layout using Simple Stories Let's Go and some stains by  Dina Wakelys Gloss Spray. I think this collection fits perfect for my picture of our grandchild Jonah. He's in in the beginning of his journey of life and I'm so happy and grateful to be a part of it. New adventures to make, new memories. An incredible journey!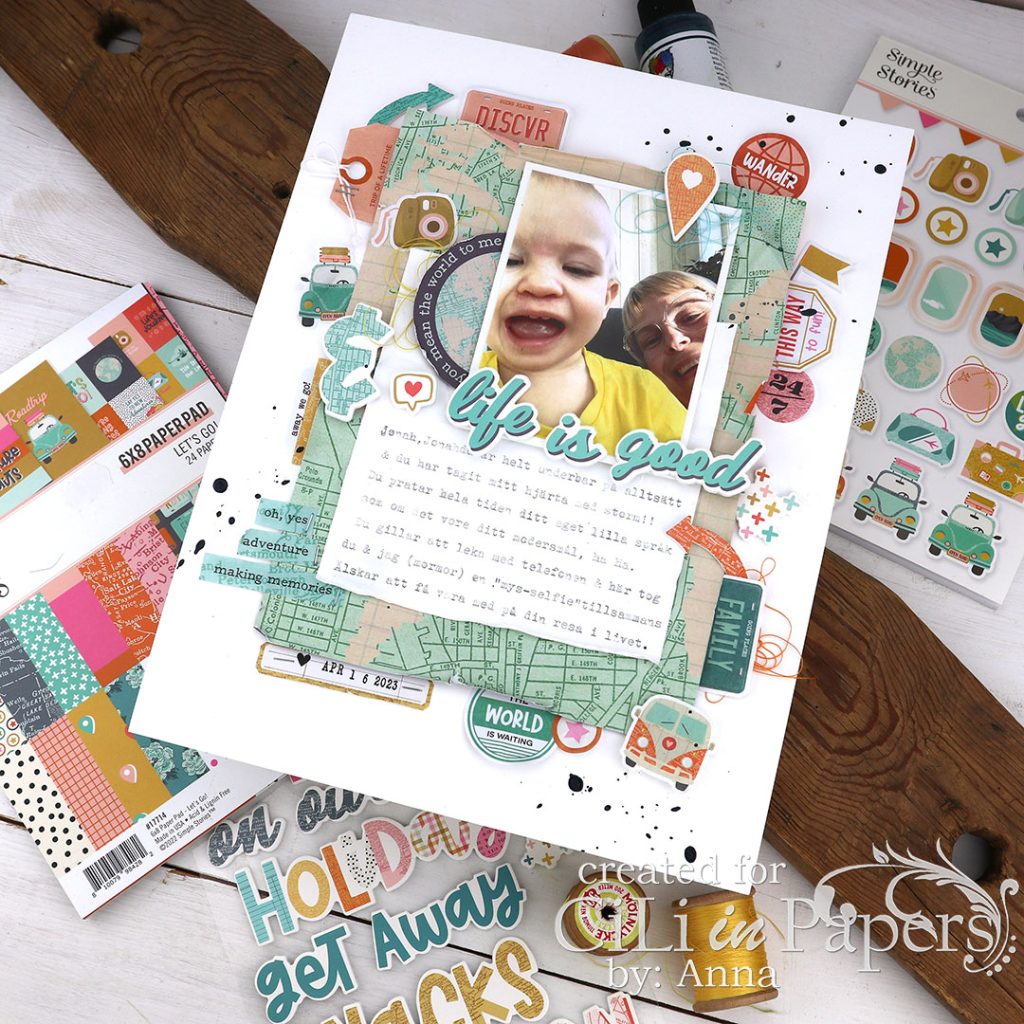 Material:
 Simple Stories kollektion » Lets Go
Dina Wakley MEdia Gloss Spray 56ml – Marine
Coredinations Value Pack Smooth Cardstock 8.5X11 50/Pkg – White
Vi ses snart igen!
************
See you soon!
Kram Anna xoxo