Vicki Boutin alltså! Vilken QUEEN hon är! Så inspirerande och vilka härliga färgsprakande kollektioner hon designar <3 <3 <3
Jag – och flera av mina DT-kompisar – inspireras ofta av henne. Häromkvällen på en av sina öppna FNL (Friday Night Live) lekte hon loss med distress ink och texture paste. Men jag tänkte att det måste gå lika bra med Distress Oxide och Prism Glaze, så jag testade i min TNL (Thursday Night Live) på CiLi in PAPERS Facebook och använde några av Vickis nya stenciler från serien Sweet Rush och gjorde en bakgrund till min layout. Och bra gick det! Eller vad tycker ni?
Layouten Dekorerade jag sedan men en massa smått och gott – papper, dekorationer och stickers – från samma kolektion – Sweet Rush. Layouten handlar om min pågående #Runstreak, man springer minst en engelsk mile om dagen, varje dag. Jag har snart sprungit varendaste dag i sommar och sol, i ösregn, i snö och i storm, i ett helt år. Bara några små veckor kvar. Håll tummarna för att jag klarar året!
Om du missade min FacebookLIVE eller vill se den igen så hittar du den —> HÄR <—
Blev du inspirerad? Glöm inte att dela och tagga #ciliinpapers och #cilipysslatillsammans så att vi kan inspirera varandra <3 <3 <3
**************
I have played with the Sweet Rush collection by Vicki Boutin from American Crafts. I recorded the process in a Facebook live. You can still see it  —> HERE <—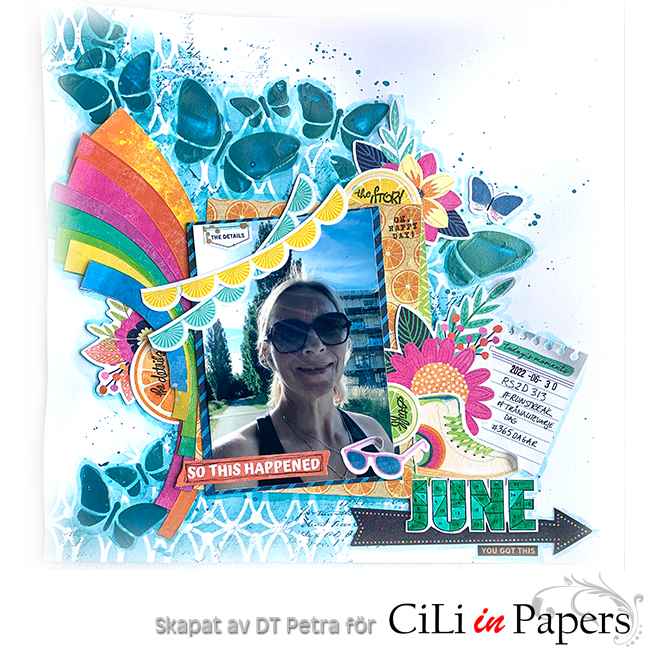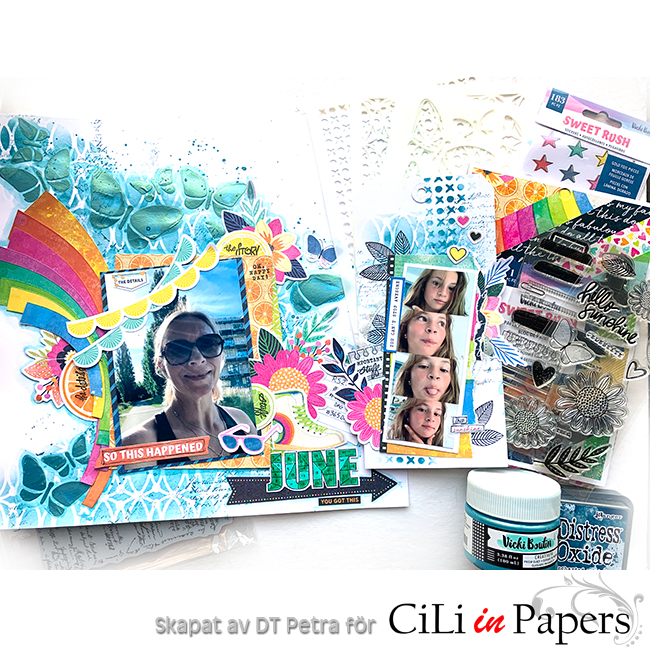 Material:
Vicki Boutin Sweet Rush.
Vicki Boutin Sweet Rush Stencils 3/Pkg – Flutter.
Vicki Boutin Die-Cuts 40/Pkg – Sweet Rush Journaling.
Vicki Boutin Die-Cuts 50/Pkg – Sweet Rush Icons.
Vicki Boutin Sticker Book – Sweet Rush.
Vicki Boutin Clear Stamps 12/Pkg – Sweet Rush The Details.
Vicki Boutin Clear Stamps 12/Pkg – Sweet Rush Sunshine.
Vicki Boutin Paper Pad 6X8 24/Pkg – Sweet Rush.
American Crafts Textured Cardstock Pack 12X12 60/Pkg – White.
Tim Holtz Cling Stamps 7X8.5 – Ledger Script.
Tim Holtz Distress Oxide Ink Pad – Uncharted Mariner.
Tonic Studios Nuvo Media Spatulas 2/Pkg 977N.
Tonic Studios Nuvo Precision Blender Brushes 2/Pkg 1951N.
Ranger Multi Medium 113ml – Matte.
Sizzix Making Tool Scissors – Small.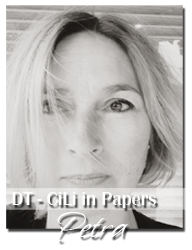 #scrapbooking #CiLiinPAPERS #MittKreativaKaos #PaperCraft #creative #inspiring #crafting #Ranger_ink  #Cilipysslatillsamans #TimHoltz #LIVE #FaceBookLIVE #LIVEtutorial #VickiBoutin #VickiBoutinSweetRush #SweetRush #Sizzix #Layout