Idag är det 2:a december och jag hoppas att ni hänger på CiLi in Papers på årets December Daily 2022. Varje dag fram till Julafton kommer vi i Designteamet att utmana och inspirera. Vi vill ju självklart att ni pysslar med och även i år kommer det utlovas fina priser till någon lycklig medpysslare. Alla Teman går att tolka fram till 24:e December och du behöver inte göra det på rätt dag bara du talar om vilken dag och tema du avser. Dagens tema är HJÄRTA.
Glöm inte att tagga oss för att ha en chans att vinna med #cilipysslatillsammans och #decemberdailycili22
Vi ser verkligen fram emot att se allas bidrag.
Today is 2nd of December and also this year CiLi in Papers have December Daily . Every day until 24 th of December we have a new theme for you to get inspired with and to make your own interpretation. If you want to make project for Cili in Papers December Daily you have until the 24 th of December to share it. If you want to have a chance to win a prize, don't forget to post your project and use #cilipysslatillsammans and #decemberdailycili22 Todays theme is HEART. Jag har valt att göra en jultag  med ett enkelt rött hjärta. Jag har stansat ut tagen med min Sizzix Framelits die och stämplat på bakgrunden. På bakgrunden har jag också tryckt min nya favorit stencil bubbles efter ett jag sprayat den med lite vatten. Sen har jag satt grön distress ink runt kanterna för att skapa en mysig känsla. Sammetsbandet och dekorationerna kommer från Tim Holtz, Ranger Ink.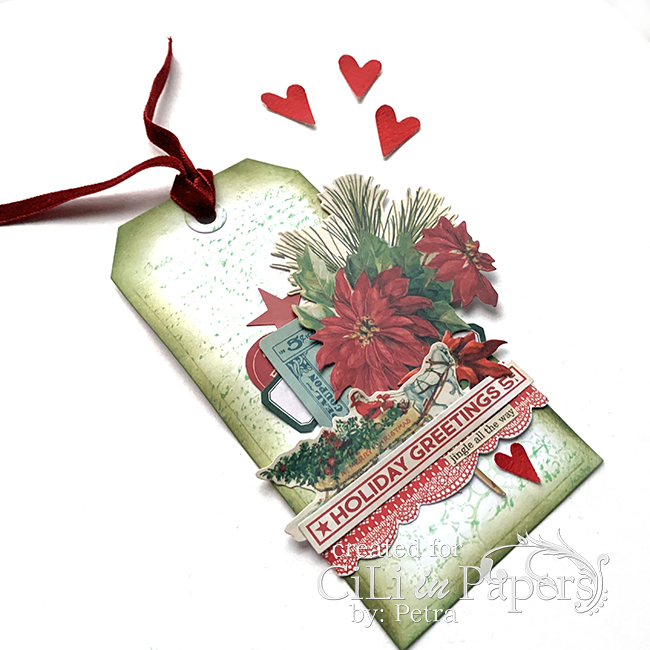 Jag bjuder också på ett bonushjärta fast att kortet inte riktigt är klart ännu:
Här kommer alla tema: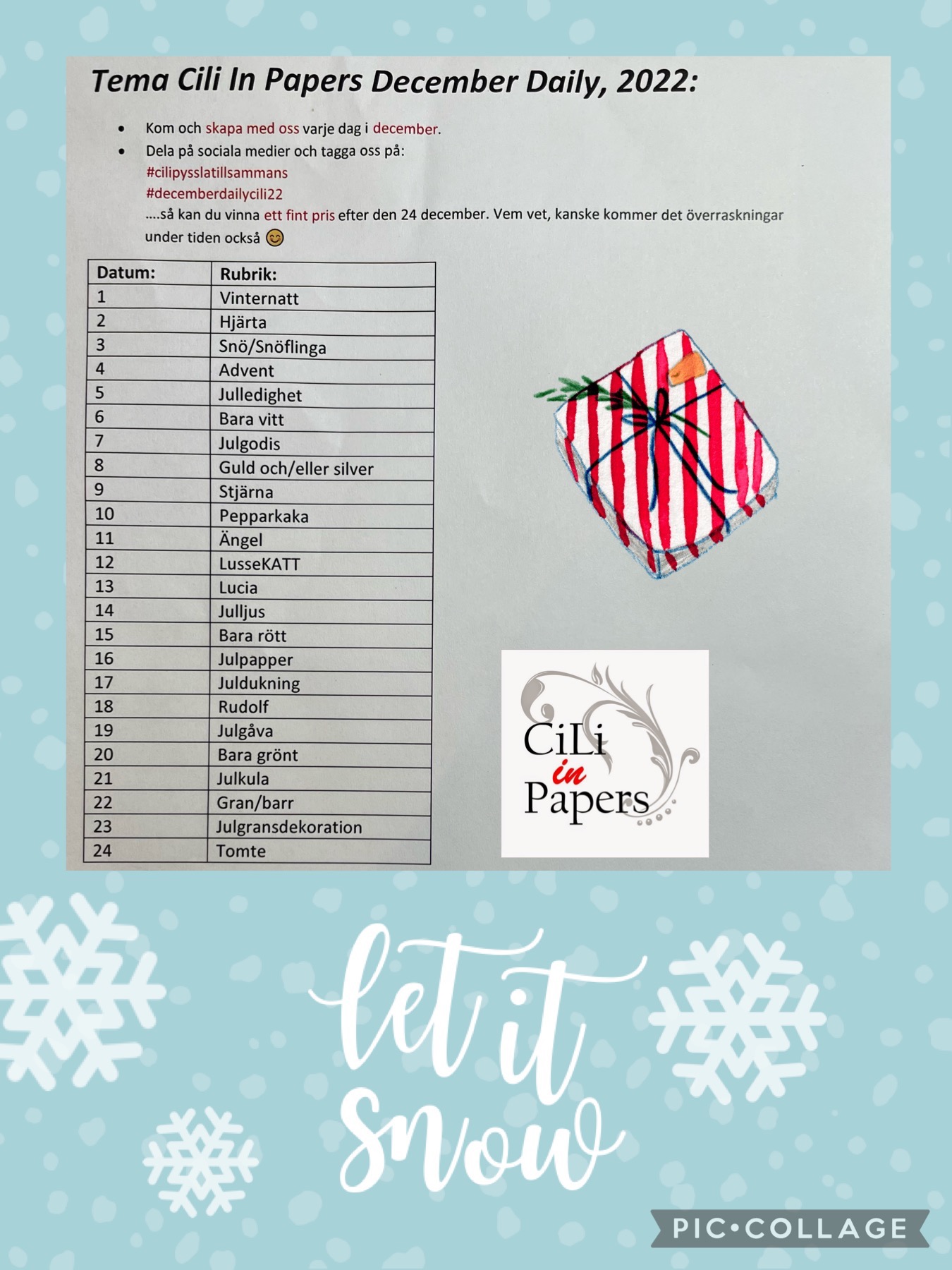 Material:
Tim Holtz Sizzix Framelits Dies 8/Pkg – Tag Collection.
Tim Holtz Idea-Ology Velvet Trims 7/Pkg – Warm.
Crafters Companion – White Multi-Purpose Card 60/Pkg – A4.
Tim Holtz Layered Stencil 4.125X8.5 – Bubbles.
Ranger Multi Medium 113ml – Matte.
Sizzix Making Tool Scissors – Small.
Tim Holtz Idea-Ology Spiral Bound Sticker Book – Christmas TH94294.
Tim Holtz Idea-Ology Layers 40/Pkg – Christmas TH94298.
Tim Holtz Idea-ology Ephemera Pack – Christmas TH94286.
Tim Holtz Distress Archival Mini Ink Kit – Kit #4.
Tim Holtz Distress Oxide Ink Pad – Salvaged Patina.
Tim Holtz Distress Mini Ink Pad – Forest Moss.
Dina Wakley MEdia Acrylic Paint 29ml – Ruby.
Dina Wakley MEdia Heavyweight Watercolor Paper Pack 10/Pkg.
Tim Holtz Cling Stamps 7X8.5 – Ledger Script CMS241. 
hÄnglar & Wings Clear Stamps – Flätat Hjärta A7.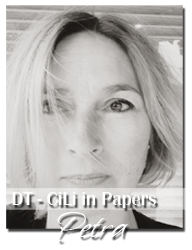 #scrapbooking #CiLiinPAPERS #MittKreativaKaos #PaperCraft #creative #inspiring #crafting #Ranger_ink  #Cilipysslatillsamans #TimHoltz  #Sizzix #Card #kort #Tag #Christmas #ChristmasCard #CraftersCompanion #DinaWakleyMedia #cilipysslatillsammans #decemberdailycili22 #hAnglarWings